Oh how crestfallen these geek parents were when we learned about Intel Museum's temporary closure due to renovation during our visit in May of last year. It was our first time to step foot on San Francisco Bay Area's famed Silicon Valley and aside from
the hubby's job interview
, we only got our eyes set on this museum. The few other tourist attractions in Santa Clara seemed
meh
(I reckon I'lI prove myself wrong in the future) for us.
The Gods of Microprocessors must have been considerate to us folks, for we were able to revisit Silicon Valley just six months after (U.S.A.'s the second country on our round-the-world trip itinerary). By then the Intel Museum has reopened, and the hubby was already employed by the company who invited him for an interview.
All the nerd universe conspired in helping us achieve our dream. Now witness our geek out...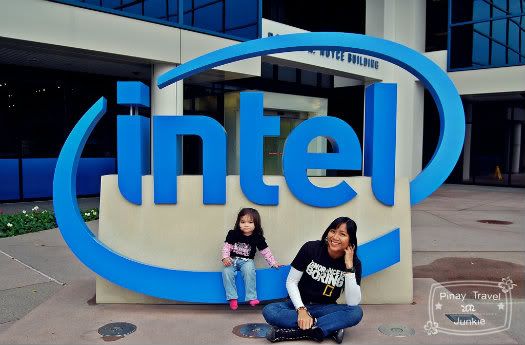 Intel's headquarters in Santa Clara, California. Uncrowded autumn.
Intel's workforce of 106 employees gathers for a group photo in 1969 outside the original Mountain View facility.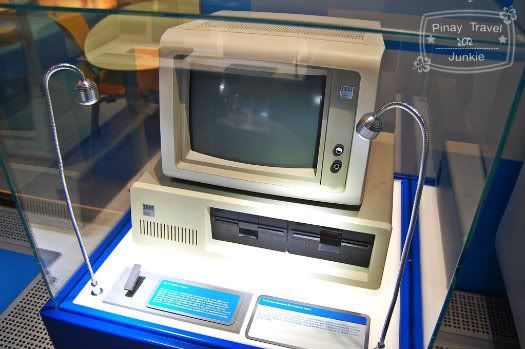 Ancient IBM PC.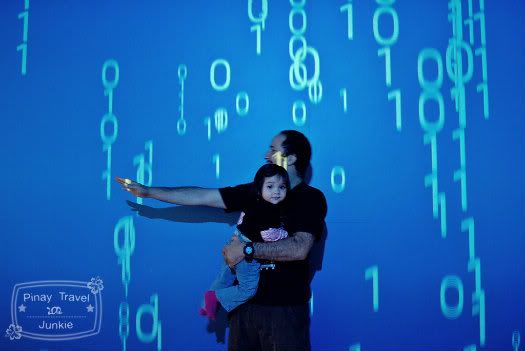 Catching drops of "digital rain".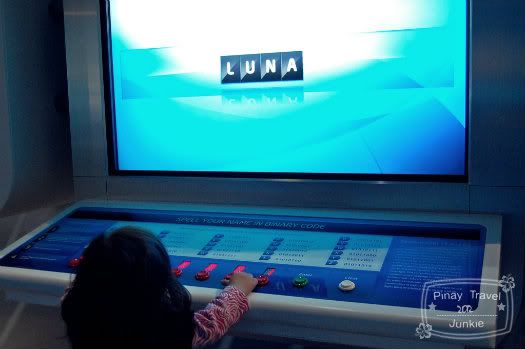 Spelled Luna's name in binary code.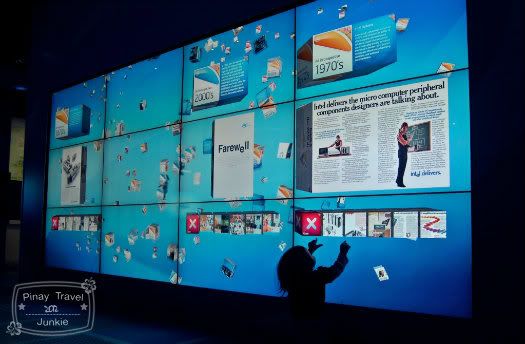 Interactive screen containing bits and pieces of Intel Corp. info.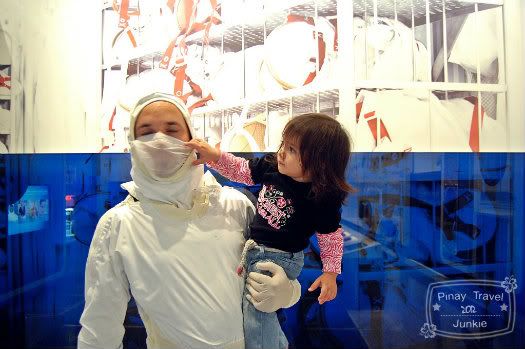 Luna trying to reveal the man inside the bunny suit.
Visitors could send out personalized e-postcards from the museum. Donned the bunny suit's headware for this one.
Intel Museum is open Monday to Friday 9:00 AM to 6:00 PM, and Saturday 10:00 AM to 5:00 PM. Walk in request for a guided tour is accommodated. Admission is free.
Hurrah!
Museum store sells awesome merchandise.
Pin It
Tweet
This page was viewed times.