If your adrenaline junkie soul reckons museum ambling is a bore, this one might spark your interest for it could literally keep you on your toes. Spread across an area of more than seven hectares, with multiple exhibition halls, National Museum of Anthropology could easily burn your whole day. But if you intend to do a quick lap, spare a couple of hours like we did.
The museum's collection is insanely vast. So vast that we couldn't believe there are more artifacts distributed to other museums in Mexico and overseas. We left the museum awestruck, and infatuated with Mesoamérica.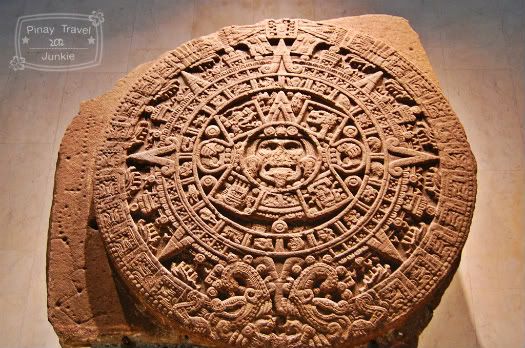 Aztec

Piedra del Sol

or Stone Of The Sun, one of the museum's highlights.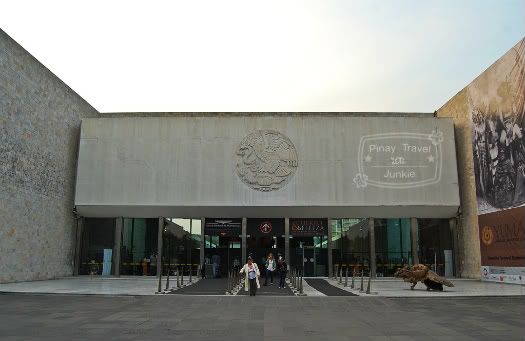 A modest main entrance.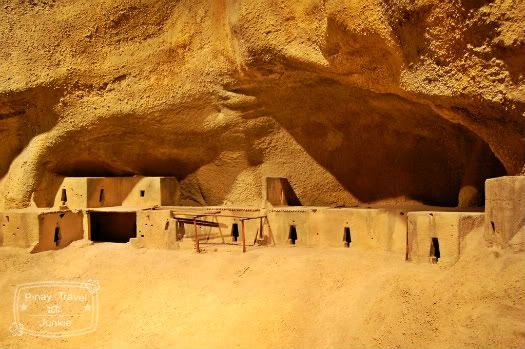 Model of

Cueva de las Ventanas

(Cave of the Windows), old Mesoamérican cliff dwellings, showcased in the

Culturas Del Norte

exhibit hall.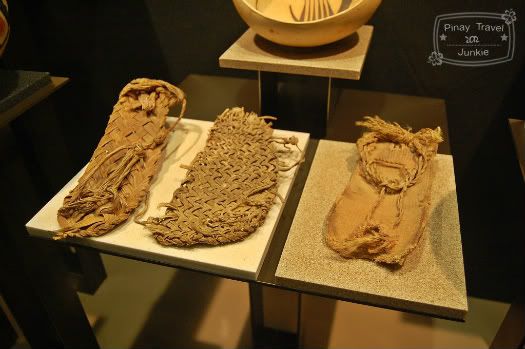 Old footwear that reminded me of the Ivatans' (natives of Batanes, Philippines) local slippers.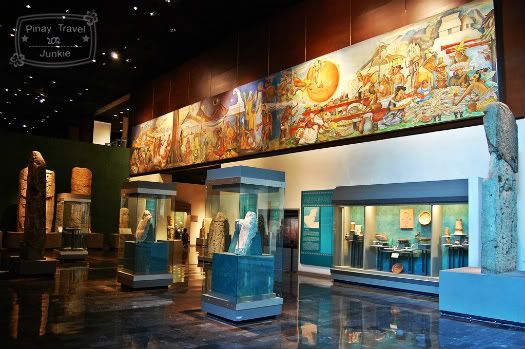 A mural in Sala Maya that depicts the life of Mayans.
Monolitic Olmec head found in Tabasco.
Rings for a Mesoamerican ball game aka Sports For The Suicidal. Rule: Team captain of the losing team is beheaded.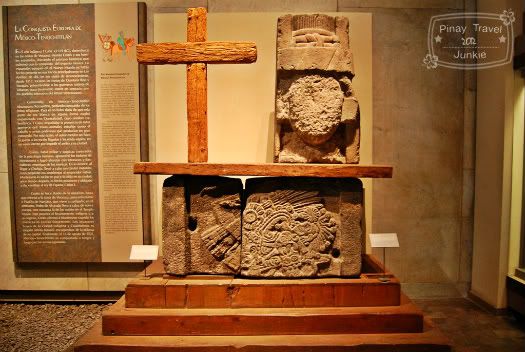 La Conquista Europea De Mexico-Tenochtitlan.
How's that for a quickie virtual tour? If you're visiting the country, start your trip here for a crash course in Mexico's cultural history. Museum is open from 9:00 AM to 7:00 PM, Tuesday to Sunday. Admission fee is 51 Mexican pesos. To get there, simply take the metro. Nearest station is Auditorio.
Share
Tweet
This page was viewed times.