"Certainly, travel is more than the seeing of sights; it is a change that goes on, deep and permanent, in the ideas of living."

~ Miriam Beard
Two hundred days. That's past the halfway mark of our
round-the-world vagabonding
. Our country counter flashes the number three. Four and a half months in Australia, a month in U.S.A., and almost a month in Mexico where we are currently in. This exhibits the slowest of our slow travels, yet with such period, we barely scratched the surface of each country (I mean, c'mon, these three countries are ginormous!).
Chronicles shall come your way soon. Pinky swear.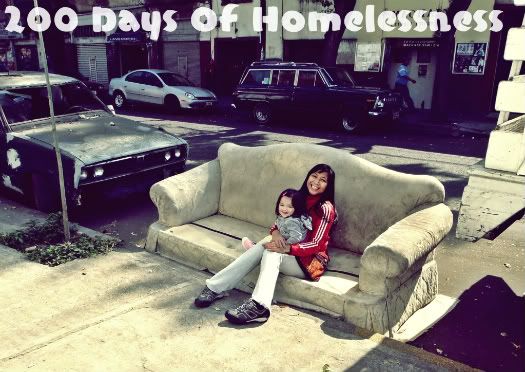 And we're still smiling.
Mapping It Out
Our initial, ideal plan was to visit at least one or two countries on each continent except Antarctica (Cause yah know, we ain't got the dough for that. Yet. Ahem, optimism please.). And we agreed to select the specific countries as the trip progressed.
It was during our first week in Mexico that we decided to stash Europe on the shelf. For one, I began tailoring our world trail with that pesky thing called visa in mind. Visa free countries became our priority. So instead of spending our first week in Mexico touring the Romanian Embassy, I scheduled a handful of sightseeing day trips around the
ciudad
instead. Another reason why we're skipping this continent is, well, it will simply blow our budget.
So where do we go from here? In a couple of days we're flying out of Mexico and into South America, then
hopefully
we set foot in Africa around February or March which shall be my sixth continent. The hubby's too, and our daughter Luna's fifth. We'll be back in Asia in May, but won't be around the Southeast Asia region until late July.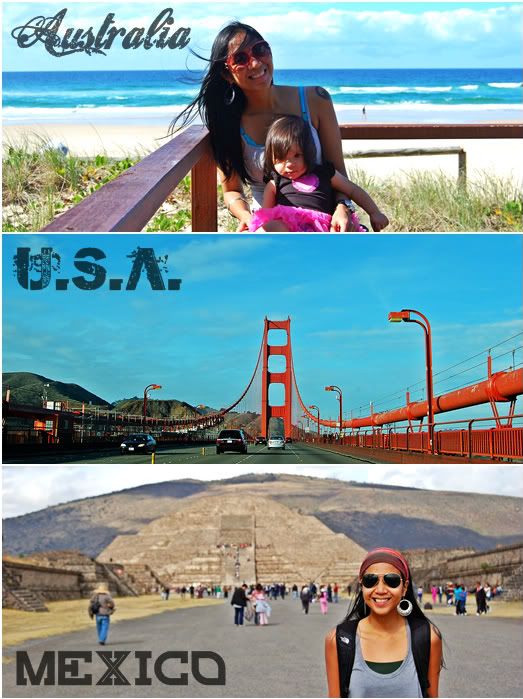 Notes On Nomadism
The world is our classroom. Our firsthand experiences are our teachers. Sometimes the strangers we meet, sometimes that local guide randomly assigned to us by a tour operator. And unlike in schools and universities, we won't have a graduation. No one will hand us a diploma at the end of this
global schooling
because it's a course that won't ever end. Heck, there's no grading system whatsoever to begin with! Cause it ain't like you land on the honor roll for topping the
"been there done that"
thing.
Okay, I was trying to come up with our trip stats for our 200 RTW Days reportage when these thoughts rolled in my head. I ditched the tallying because it dawned on me that, yah know, they're merely numbers. At this stage, all that matters to us are the awesome experiences and the lessons that we've learned during our 200 days of nomadism.
And we shall keep learning. Because it is, as darn cliche as it may sound, is a continuous process. Our family vagabonding made my husband and I know each other through and through. Equally important, we've discovered and are still discovering more about our own selves than ever before. Our trip also lets us literally watch our daughter grow right before our eyes, because there's no relative or nanny around to take her every now and then. So yeah, we know her from top to toe as well. Anyhoo, these stuff are like, all about us... Wait 'til I start talking about what we've learned regarding other cultures! But of course, that's saved for another post. Several posts, actually.
Every waking day, our long term goals in life become clearer. If you're part of our err, cult following, you're probably aware of how we despise setting long term goals because we
live in the now
. I reckon it's about time to plan. But hey, don't expect a purchased house when this whole shindig is over. It ain't anything like that. Not even close.
Tweet
Share
This page was viewed times.