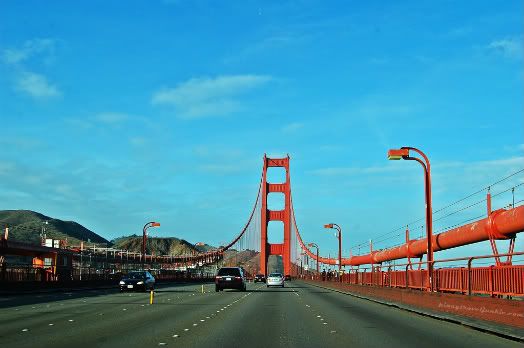 Is not golden at all. Not even a mere speck. The Golden Gate Bridge is in fact splashed with the hue of
international orange
, a shade of orange used in engineering and the aerospace industry to make something stand out from its surroundings. This 1.7 mile-long suspension bridge is named so for it's built over the Golden Gate, a strait that links San Francisco Bay to the Pacific Ocean.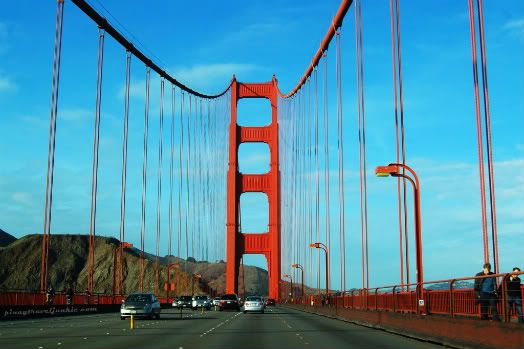 Last Saturday, we had the chance to cruise along the bridge when we took our traveling toddler to Bay Kids Museum in Sausalito. Northbound is toll free, while southbound cost us $6. The east sidewalk is open to pedestrians all year round.
Creepy fact
: The Golden Gate Bridge is the most popular place to commit suicide in the world (second is Japan's Aokigahara Forest).
San Francisco will celebrate the bridge's 75th anniversary next year, if you're visiting the city check out
their website
for events.
Tweet
Share
This page was viewed times.