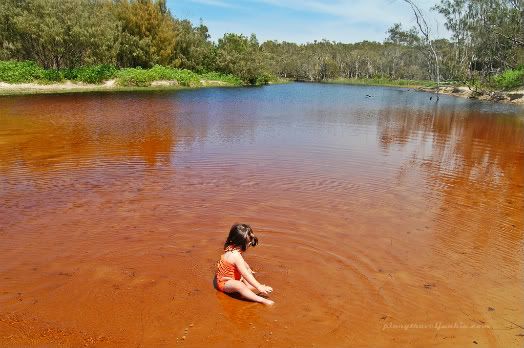 While our fellow sun worshippers contentedly basked on Tallow Beach and body surfed the erratic waves, we searched for a lesser known work of Mother Nature. A mere fifteen-minute stroll from our cabin in Suffolk Beachfront Holiday Park, brought us to Ti Tree Lake.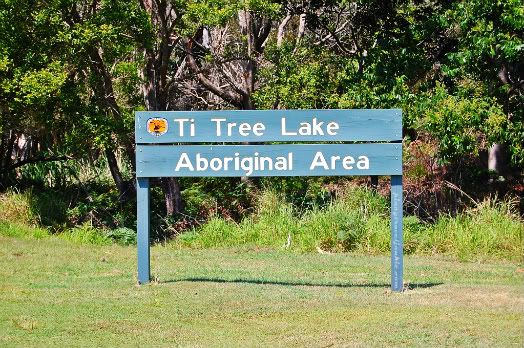 Tea Tree Lake, as some would spell it, is no ordinary lake. The lake and its surrounding area is a sacred site to the Bundjalung women, and was used as a birthing place. It was off limits to the men.
From its marker on the edge of Hayter Street in Suffolk Park, there's no trail through the bush to the lake (we looked for one, but to no avail). But if you access Tallow Beach via McGregor Street like we do, walk fifteen minutes southward along the shore. This gorgeous, amber-hued body of water is visible from the beach.
The lake's edge is shallow and is safe for toddlers. And I must say, Luna got a little too ecstatic here.
Tweet
Share
This page was viewed times.