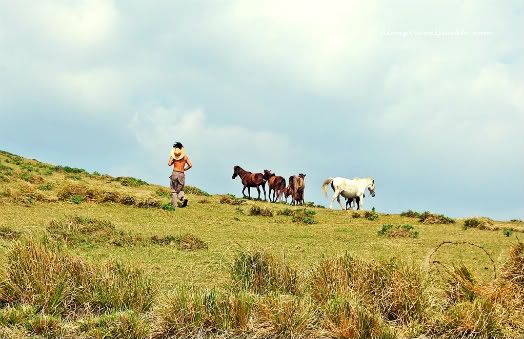 Batanes... Where horses run free. And run away from Journeying James.
The wind hit us hard. I struggled to keep my balance, and so did everyone. We were merry nonetheless, and making the most out of
SEAir's Batanes Winter Bloggers' Tour
. We ran around Batan Island's pasture like kids, and shrieked with delight when we caught sight of horses grazing.
We screamed our hearts all the more when James took off his shirt and put on a hat to pose as a
haciendero
for us. And we didn't have to beg much, he's cool like that.
Tweet
Share
This page was viewed times.