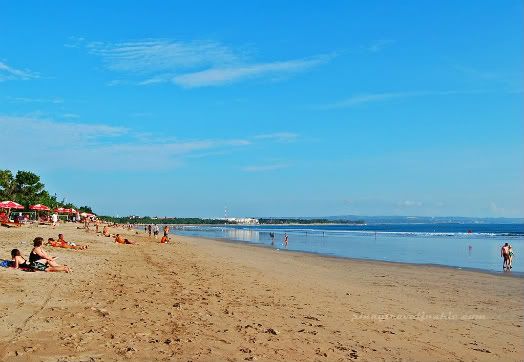 Kuta Beach, one lazy early afternoon.
If you ask me about the best beaches I have seen here and abroad, off the top of my head, Kuta Beach ain't on the list. However, the island's cult following clad in rash guards, is such an amusing bunch. They can easily make you linger for a while.
Our three-day stay in Bali about two years ago was phenomenal, sans surfing... Thanks to our Couchsurfing hosts. But it wasn't for
two Filipinas who were recently suspected of being "drug mules" by immigration officers
at Ngurah Rai International Airport (Denpasar International Airport).
Bless their courageous souls for sharing via blog post and the social network their ordeal. That should teach 'em unreasonable beings.
Tweet
Share
This page was viewed times.