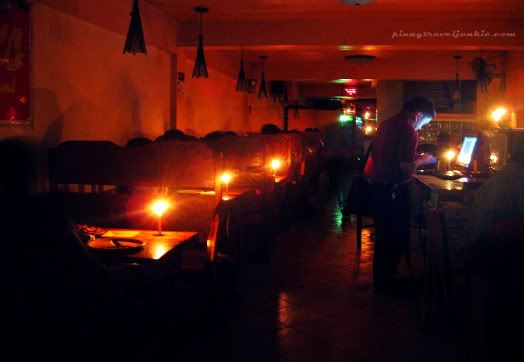 Dinner by candlelight at Jack's, Session Road.
We turned off our house lights way before Earth Hour this evening, and that's because we dined out. At exactly 8:30 PM, gastro hot spots (from cheapies to posh) lined up along Session Road transformed into romantic bistros as waiters lit the candles on their customers' tables. It looked like Valentine's Day.
Where were you at this hour?
Tweet
Share
This page was viewed times.