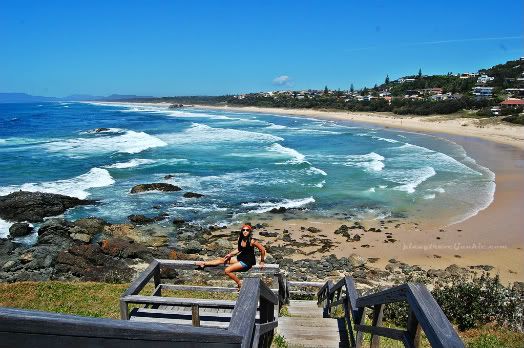 We broke the long ten-hour drive from Gold Coast to Sydney into two. Our Couchsurfing host Chris, a British who's been living in Port Macquarie for thirty-six years now (and a gold mine of hilarious traveloques), took us in for a night even though we were traveling with a toddler.
Behind his beautiful backyard is a trail through the rainforest which led us to a road parallel to Lighthouse Beach. We sauntered along this beach northward until we reached the foot of a rocky headland where there's a flight of stairs to a lighthouse perched atop. The cutest we've ever seen. More on that lighthouse later...
Because right now, I'm packing for the Nth time. After four months, we're finally flying out of Australia next week!
Tweet
Share
This page was viewed times.