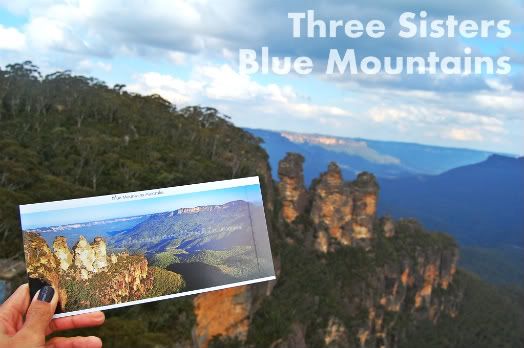 It's day 81 of our
our round-the-world trip
(already?!), and this morning we'll finally leave Sydney. We've had enough of the cold (plus Shervin's visa for America is taking forever) and just a few days ago we decided to head north. To Byron
awesome
Bay! We'll be in transit for the next two days and I can't wait to see the artsy, hippie house we're renting for six weeks near the beach.
More on that later.
Meanwhile, the next postcard for the
The Postard Project
was bought from Katoomba Visitor Information Centre at Echo Point, the main lookout for the Three Sisters in Blue Mountains National Park. Because I spent my birthday there last weekend, the postcard I got is ahem, more than the usual.
It's not too late to join! Email your address to gaye.emami@yahoo.com. Recipients are chosen via Random.org.
Tweet
Share
This page was viewed times.