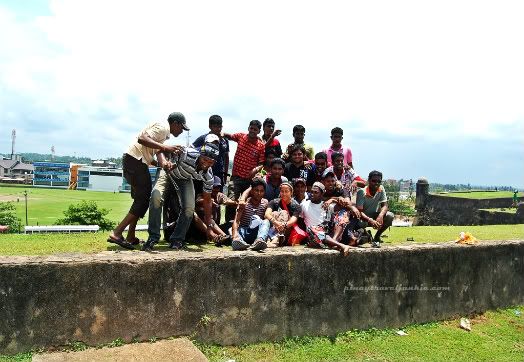 Crashing a pictorial.
We were covered in sweat, panting. Wandering around Sri Lanka's Galle Fort with our heavy luggage was a terrible idea. I checked my watch. We got an hour left before our train departs for Colombo. On a distant grassy patch of the fort, a bunch of Sri Lankans were having a ball taking photos.
I dropped my backpack, handed the camera to Shervin, sprinted to the group and joined their snapshot session. To describe the outcome as 'rowdy' is an understatement.
Tweet
Share
This page was viewed times.