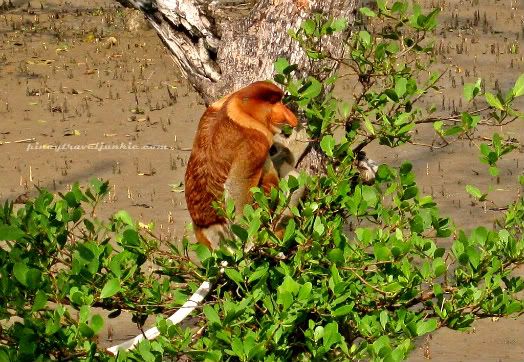 Man, ain't that the cutest nose ever?!
I shrieked as we chanced upon a bunch of proboscis monkeys, freely wandering and having brekkie by the beach. We were then striding towards our chosen forest trail for a morning hike in
Bako National Park, Sarawak's oldest national park
, Borneo.
I shrieked some more, and jumped, and sobbed (but not as much as when I saw a panda for the first time), and pinched Shervin to know I wasn't dreaming (okay, I shoulda pinched my own self but what the heck!). So yeah, I'm obsessed with those creatures!
Tweet
Share
This page was viewed times.