I wish I wrote more about Zamboanga when I visited this city summer of 2006. Now I can barely remember the places we went and the people who hosted us (such a shame I am not in contact with them anymore). Thank goodness we took photos (otherwise Zamboanga will just be a distant memory)! Here's a few we took in the vibrant
City of Flowers
: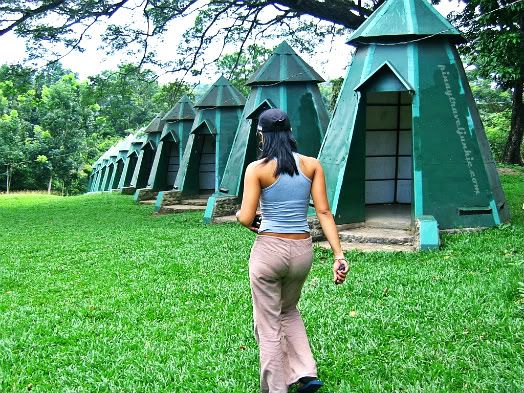 Pasonanca Park. One of the Boy Scout of the Philippines' training centers is located here. This park is renowned as a tourist attraction because of its three public pools and its picnic areas.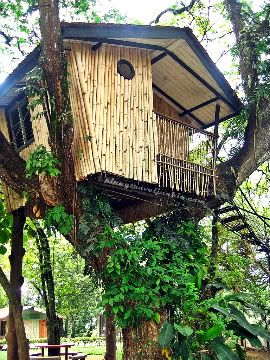 Pasonanca Tree House that can be rented for a minimum fee. "Originally constructed to be the
Youth Citizenship Training Center
in April of 1960 with the generous assistance of the city council" - Z-Wiki.
Unfortunately, we were not able to see an actual vinta. But this replica of its colorful sail will do (and I can't remember where this was taken!).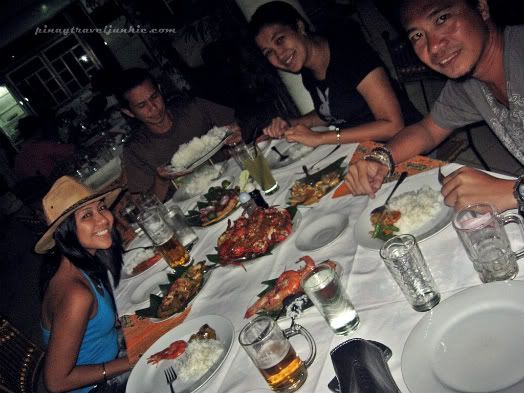 Alavar's Seafood House! Their famous
Alavar Sauce
is to die for! Here we were able to sample the
curacha
. Curacha means "cockroach" in Chavacano, perhaps because of its resemblance to the latter. It is a hybrid crustacean that appears to be a mix of a spiny lobster and a big sea crab.
Of course, you can't leave Zamboanga without buying their colorful sarongs and malongs from the market! I also bought so much handicrafts (baskets and hats), we had trouble with our luggage in the airport.
One thing I vividly remember about Zamboanga is falling in love with the Chavacano dialect!
More info here: http://www.zamboanga.com/
Our posh (but paid for) accommodation:
Garden Orchid Hotel
Gov. Camins Avenue
Telephone: 991-0031
Tweet
Share
This page was viewed times.