July 2006, my Zambuangeño hosts invited me to go to
Great Santa Cruz Island
a day after we visited
Basilan's Malamawi White Beach
. I was still overwhelmed with the fact that I stepped on Basilan territory, and can't believe we will go next to a
pink beach.
The small port for Santa Cruz Island-bound boats can be found near Lantaka Hotel along Valderrosa St. We got there early morning, but had to wait for the
tourist police
who will be escorting us to the island. Santa Cruz was a popular stop for tourists, until kidnappings in nearby areas caused a decline on the number of visitors. And for the brave who insist on going, they shall be escorted.
The
pink sand
is a mix of white sand and pulverized Red Organ-Pipe Corals endemic to the area.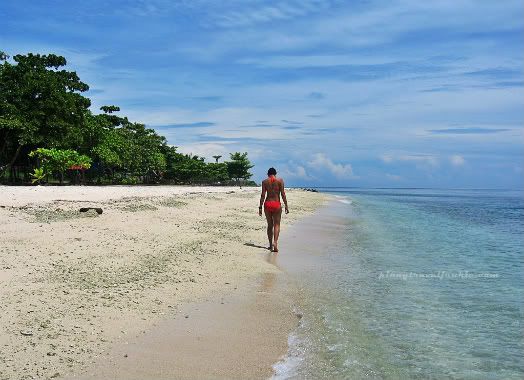 There are no overnight accommodations on the island, only small cottages to rent for picnics. So squeezing this destination in your itinerary as a day trip will do.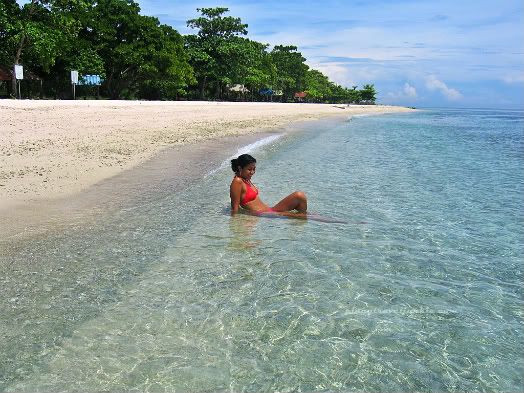 Out of curiosity as to how heavy it is, I asked one of the tourist polices if I can borrow his arm. He handed it to me and even told me I can have a picture wearing it. It was pretty funny to do so wearing a bikini.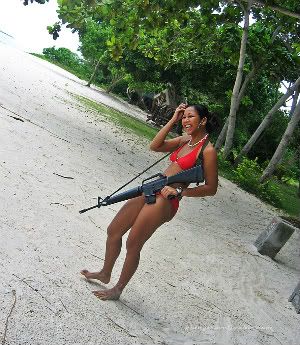 After three hours, we once again boarded our boat with our escorts and returned to mainland.
I stumbled upon this article... I am not sure how I feel about it. The day we went to Santa Cruz, we were the only tourists on the island. It was perfect. If tourism picks up once again, the place will get crowded, but will create more jobs for locals. I guess it's alright, so long as the Protective Area Management Bureau of the Department of Environment and Natural Resources (DENR) makes sure that the place doesn't get too commercialized as the other famous beach destinations.
Tweet
Share
This page was viewed times.