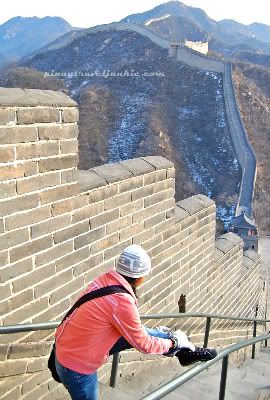 Still can't believe I tied my shoelaces on a historic wall!
While the above caption may not seem to make sense, I'd like to stress how difficult it was to take my foot off that handrail. I froze as a gush of winter wind swept past.
Planning to see the Great Wall of China? Read
this
to decide whether to join a group tour or not.
Tweet
Share
This pag was viewed times.